Description
Would you like to get an insight into the profession of a tax advisor? During an internship in our office you will get a perfect insight from the path of a trainee to a tax advisor. You can expect a warm and open-minded team that will make your internship an unforgettable time. Should you decide afterwards to do an apprenticeship with us, all doors are open to you.
Who we are
Consensus as an employer
Consensus Steuerberatungsgesellschaft mbH, based in Bremen, is a law firm with ' continuous growth.
We offer tax and business advice to companies and individuals.
Our clients perceive the firm as a quality brand with a high trust factor. The employees see themselves as co-thinkers of the law firm and live a demanding quality standard.
We were awarded
In 2021, we received the employer seal of the StBV with the "Excellent Employer" award. This reflects our commitment to creating the best possible workplace for our employees.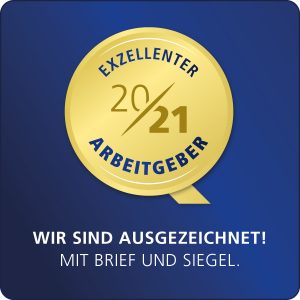 Our values
Familiar, transparent, friendly, open to the world
With us you are always in the foreground as a person
and are not an anonymous number.