What is the day-to-day work of a tax consultant like? What requirements does the job of a tax consultant entail? You can of course Google the answers to these questions, but it's better to get a personal impression, isn't it?
An internship in our office offers you the chance to do so. With us, you will get a perfect insight into the work processes and you will learn what tasks are associated with working in a tax office. The internship will help you to find out whether the professional path is right for you.
A warm and open-minded team awaits you at our company, which will make your internship an unforgettable time. If you decide afterwards that you would like to do an apprenticeship with us, please let us talk about it.
Who we are
Consensus as an employer
Consensus Steuerberatungsgesellschaft mbH, with offices in Bremen, Vechta and Deindrup/Langförden, is a firm that can look back on more than 40 years of company history. Continuous growth, further development oriented towards the needs of employees and clients as well as a high level of professional competence distinguish us.
Cooperation with our employees is characterized by trust. In addition, we always have an open ear for ideas and changes - thinking and participating is what we want from our employees.
We offer both companies and private individuals comprehensive tax and business management advice that is geared to their individual situation. We achieve this by maintaining close contact with our clients.
Consensus Tax consultancy - an excellent employer
In 2021, we impressed in the competition of the Tax Consultants Association (StBV) for the "Excellent Employer" award. We received the coveted employer seal, which independently confirms that we offer our employees an exceptionally good working environment with the best general conditions. This includes friendly and appreciative interaction, transparent processes, opportunities for further training and fair salary conditions.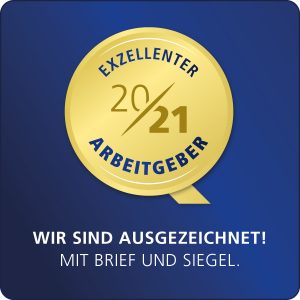 Our values
We are a medium-sized company that puts people first. We work according to the motto: "Working time is living time", which is why we attach great importance to interpersonal teamwork in addition to professional competence. Through a regular exchange and joint activities, we offer a framework that promotes exactly that.