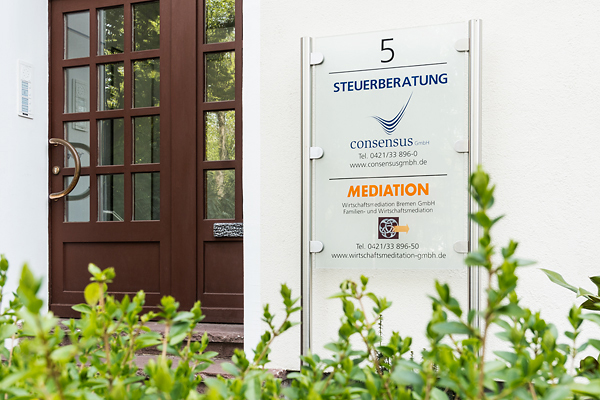 Consensus
We are Consensus GmbH Steuerberatungsgesellschaft and have been providing both companies and private individuals with competent and comprehensive tax and business management advice since 1981.
Our reliable and dedicated team consists of over 16 employees. We work across all sectors for clients from industry, commerce and trade and are familiar with the special requirements of freelancers, small, medium-sized and large companies. As part of our 360° consulting service, we are available to our clients for all questions and provide active support in all tax matters - everything from a single source, from tax consulting to criminal tax law.
In addition to traditional tax consulting, we also offer conflict resolution within the framework of business and family mediation.
More profiles on the net:
Tax consultant Dipl.-Kfm. Peter Rasch
Tax consultant Peter Rasch from Bremen grew up in the Netherlands and completed his studies in Münster. After interesting professional stations, among others at Price Waterhouse Cooper, he opened his own office in 1996. He has extensive tax expertise, but his interest is not only in numbers, but also in people.
In 2005, he therefore began further training to become a mediator. The interest was initially of a more general nature, but after a short time he found that understanding and resolving conflicts became a true passion for him. "The possibilities of mediation immediately excited me," says Rasch. "After all, what could be better than settling disputes and getting people talking to each other again? That's especially nice in family situations, especially when children are involved." That's why he regularly offers his service at special rates to families who couldn't actually afford professional mediation.
The experience and language skills he gained during his childhood in the Netherlands now benefit his clients from both countries, whom he guides through the arbitration process in an intercultural and bilingual manner.
Our values
We are a medium-sized company that puts people first. We work according to the motto: "Working time is living time", which is why we attach great importance to interpersonal teamwork in addition to professional competence. Through a regular exchange and joint activities, we offer a framework that promotes exactly that.