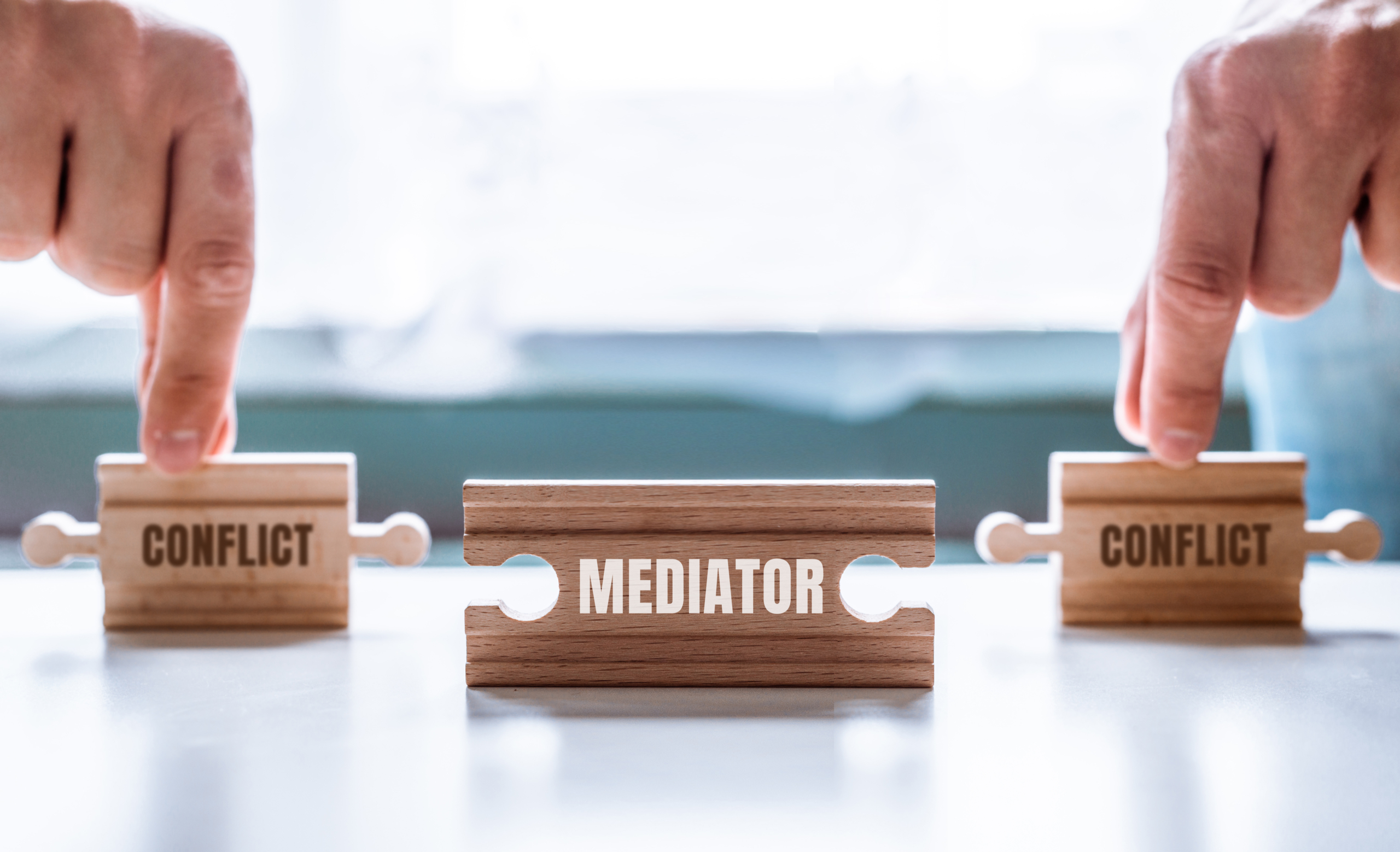 Mediation - conflict resolution through personal responsibility and autonomy
Mediation focuses on the personal responsibility and autonomy of the conflict partners, because they themselves have the greatest competence to resolve their dispute. As a rule, the conflict parties do not recognize this potential on their own, because they are involved and thus guided by emotions. Therefore, a neutral person is needed to support the conflicting parties in recognizing the core of the conflict and to jointly develop a sustainable solution. Mediation enables you, the mediators, to work out a solution tailored to your needs on your own responsibility.
During mediation, the mediator supports communication and ensures that the mediants disclose all necessary information - but he does not intervene in the decision-making process and always remains neutral. This means that he or she does not take the side of a conflict partner, but perceives the different points of view equally and equally.
Voluntariness is a basic requirement
Mediation is a voluntary process. A conflict party should therefore not be forced or persuaded to participate in mediation. The process only has a chance of success if all parties to the conflict are interested in an amicable solution. Moreover, each side can terminate the mediation at any time and without giving reasons.
Mediation requires confidentiality
All persons involved in mediation are sworn to secrecy. This knowledge helps to ensure that all participants can express themselves openly and freely - a safe space is created and openness is encouraged. Only when everyone feels safe can we get to the heart of the problem.
Mediation can solve a wide variety of conflicts
A conflict is a conflict - regardless of the context in which it arises. Therefore, the instrument of mediation can be used in almost all conflicts, provided that the condition of voluntary participation is met. In the following, you will find an overview of possible conflicts and also examples of motives for deciding in favor of mediation. But even if you do not see your problem listed here, just contact us. Together we will find out whether we can help you in the context of mediation.